1. You Forget 90% of Your Dreams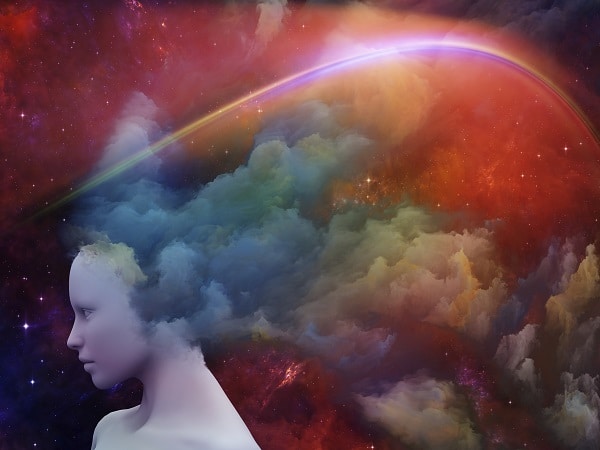 Within 5 minutes of waking half of your dream is forgotten. Within 10, 90% is gone.
2. Blind People also Dream
People who became blind after birth can see images in their dreams. People who are born blind do not see any images but have dreams equally vivid involving their other senses of sound, smell, touch, and emotion
3. Not Everybody Dreams in Color
A full 12% of sighted people dream exclusively in black and white. The remaining number dream in full color. Studies from 1915 through to the 1950s maintained that the majority of dreams were in black and white, but these results began to change in the 1960s. Today only 4.4% of the dreams of under-25-year-olds are in black and white. Recent research has suggested that those changing results may be linked to the switch from black-and-white film and TV to color media.
4. Dreams are Symbolic
If you dream about some particular subject it is not often that the dream is about that. Dreams speak in a deeply symbolic language. Whatever symbol your dream picks on it is most unlikely to be a symbol for itself.
5. Precognitive Dreams
(Precognition, also called future sight, refers to the perception that involves the acquisition of future information that cannot be deduced from presently available and normally acquired sense-based information)
Results of several surveys across large population sets indicate that between 18% and 38% of people have experienced at least one precognitive dream and 70% have experienced déjà vu. The percentage of persons that believe precognitive dreaming is possible is even higher – ranging from 63% to 98%.
6.You can experience an orgasm in your dream
You can not only have s e x as pleasurable as in your real life while dreaming but also experience an orgasm as strong as a real one without any wet results. The sensations felt while lucid dreaming (touch, pleasure and etc..) can be as pleasurable and strong (or I believe even stronger) as the sensations experienced in the real world.
(SOURCE)
THANKS FOR READING
HIT LIKE, SHARE AND FOLLOW OUR FACEBOOK PAGE BELOW.